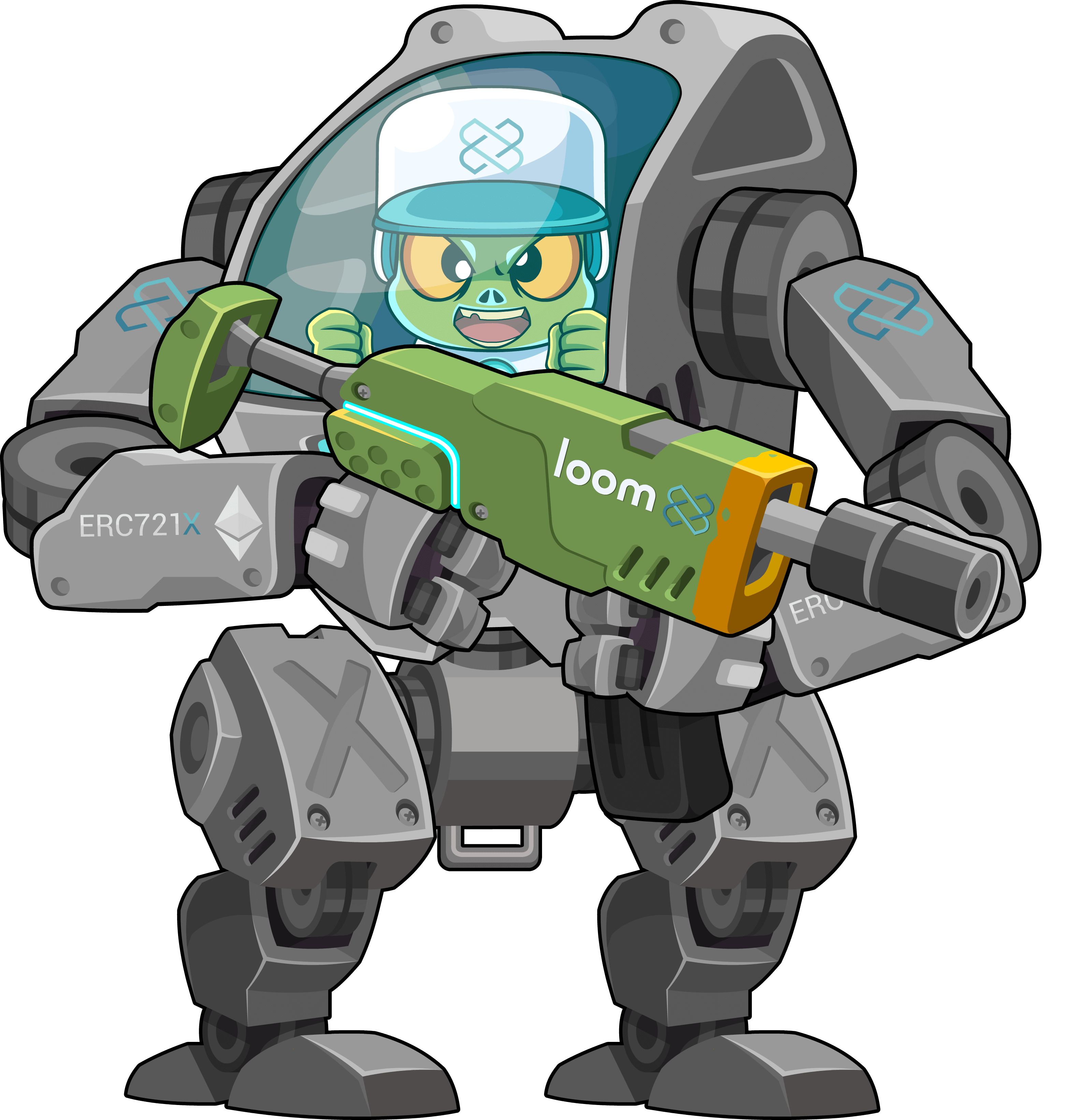 ERC721x
Fully Backward Compatible.
A smarter token for the future of crypto collectibles — an ERC721-compatible token that supports multiple fungible classes, Plasma Cash, and reduces gas cost by up to 1000x.
Batch Transfers
Transfer 1000 tokens for the gas price of one ERC721 transfer*. 100% Plasma Cash compatible.
Multiple Fungible Classes
Useful beyond gaming, e.g. creating a token that can represent preferred, common, or restricted shares of a company.
Fully Backward Compatible
100% compatible with existing ERC721-supported tools and services — Etherscan, Rarebits, Trust Wallet and many more...
*Enhanced features only on supported platforms and wallets that have upgraded to the full ERC721x feature set, such as the Loom Trading Post.
BSD 3 License
Built with Open Source
Our reference implementation integrates with Truffle and is built with fully open-sourced tools, so it's super easy to dive right in.
Heavily inspired by the ERC 1178 standard from Stanford's Albert Chon, which is a multi-class fungible token standard. We added backwards compatibility and collectible support.
Live in production on the Loom Trading Post, the code is audited and immediately usable in production. Over 2 million assets already sent.
Use it in a Truffle project

yarn add erc721x 
# for NPM, npm install erc721x

# In yourtoken.sol
import "erc721x/contracts/Core/ERC721X/ERC721XToken.sol";
import "erc721x/contracts/Libraries/ObjectsLib.sol";

Test the reference implementation
Test the reference implementation

git clone https://github.com/loomnetwork/erc721x.git
yarn install

truffle test

Check out all the pre-defined modifier classes and see how they can help you. Learn more here